Car audio

» KENWOOD KDC-BT32U - Car radio Back
Product Photos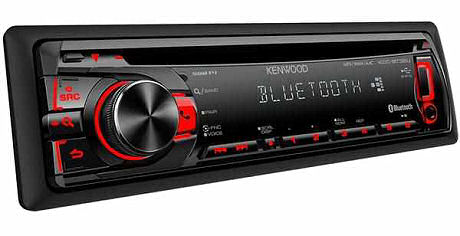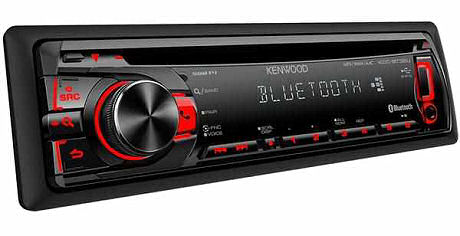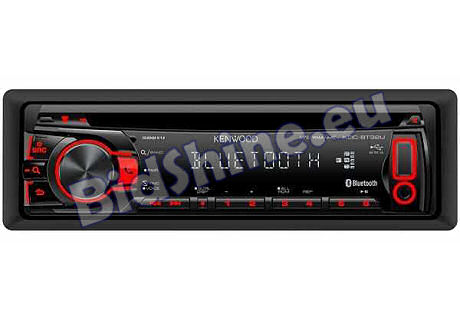 BID details
| | |
| --- | --- |
| Retail price: | £ 99.00 |
| Current Auction price: | £ 16.84 |
| Current Winner: | forbes |
| Limits: | - |
| Shipping Cost: | £ 10.00 |
| Remaining time: | |
BID details:
1 BID costs 1 credit, adds £ 0.01 to the price, and 15 seconds to the remaining time.


Create Robot
Max. Price:
£
Max. BID No.:
The Robot needs 2 values: The max. price is the price that you would bid till. The max. bid number is the number of the bids can be used.
The last 10 BID
Product description
With an output of 4 x 50 W of sound, the Kenwood KDC-BT32U car radio offers excellent sound for lots of fun on the road. With a CD player, the KDC-BT32U reads your CD-R/RW and CD-Text. It is also equipped with a USB port that is 1.1 and 2.0 compatible, to play your MP3, AAC or WMA files stored on USB. The KDC-BT32U has an auxiliary jack to accommodate your digital players while its FM/MV/LW RDS broadens your musical choices.

Featuring Parrot Bluetooth system, the Kenwood KDC-BT32U is perfect for safe, hands-free calls!
• Product Type: Radio / CD / MP3 player / digital player
• Recommended Use: Car
• Form Factor: Full-DIN - in-dash unit
• Size: Width 18.2 cm, Depth 16 cm, Height 5.3 cm, Weight 1.3 kg
• Enclosure Colour: Gloss black
• Sound Output Mode: Stereo
• Sound Effects: Bass Boost
• Equaliser: Yes
• Display Controls: Volume, treble, bass, fader, balance, midrange
• Max Output Power / Channel Qty: 50 Watts x 4
• Continuous Power / Channel Qty: 30 Watts x 4
• Built-in Display: Fluorescent
• Button Backlight Colour: Red
• Clock: Yes (digital)
• CD Text capable, Bluetooth hands-free for cellular phone, Bluetooth Audio Streaming
• Equaliser Frequencies: 100 Hz, 1000 Hz, 12500 Hz
• Equaliser Adjustment Range: ± 8 dB
• Equaliser Factory Presets: Natural, Powerful, Easy, Top40, Rock, Jazz, Pops
• Equaliser Factory Preset Qty: 7
• Equaliser User Preset Qty: 1
• Type: Radio tuner - FM/MW/LW
• Tuner Frequency Range: FM: 87.5 - 108 MHz, LW: 153 - 279 kHz, MW: 531 - 1611 kHz
• Preset Station Qty: 24 preset stations
• AM Preset Station Qty: 6 preset stations
• FM Preset Station Qty: 18
• Response Bandwidth: 30 - 15000 Hz
• Signal-To-Noise Ratio: 63 dB
• Supported RDS Functions: EON, PTY, TA
• Additional Features: FM stereo/mono switch, DX/LO switch, Auto Store (AS)
• CD System type: CD / MP3 player
• Supported Digital Audio Standards: WMA, AAC, MP3
• Response Bandwidth: 20 - 20000 Hz
• Signal-To-Noise Ratio: 105 dB
• Total Harmonic Distortion: 0.01%
• Dynamic Range: 93 dB
• CD-R/CD-RW Compatible: Yes
• Digital player device type: Digital player
• Supported Digital Audio Standards: WMA, AAC, MP3
• Features: USB flash drive playback
• Connector Type: 1 x audio line-in ( mini-phone stereo 3.5 mm ) ¦ 1 x USB ( 4 PIN USB Type A ) ¦ 1 x audio line-out ( RCA phono x 2 )
• Included Accessories: Faceplate carrying case
You also can choose this instead of the product:
21 Credit
TOP