All products

» Apple iPod shuffle 2 GB orange (5th generation) Back
Product Photos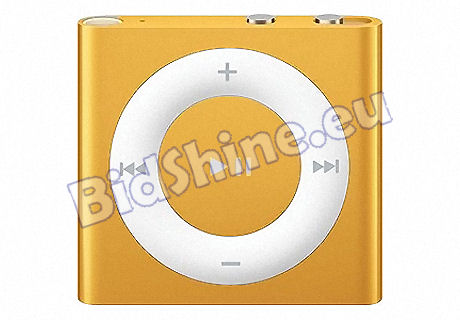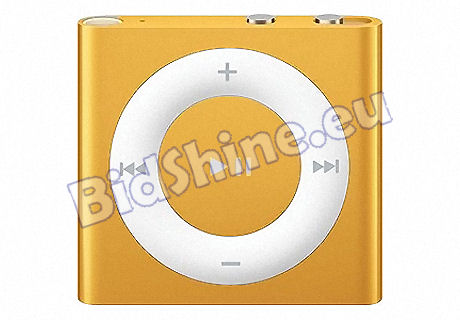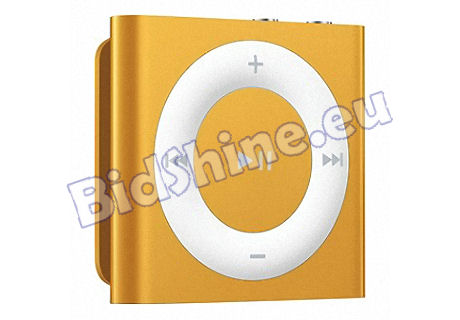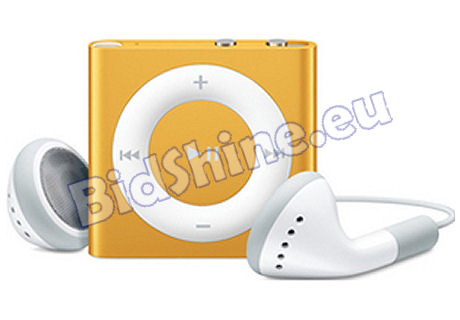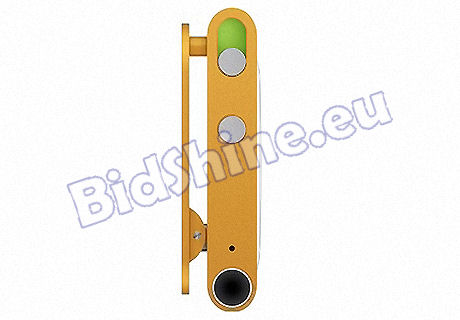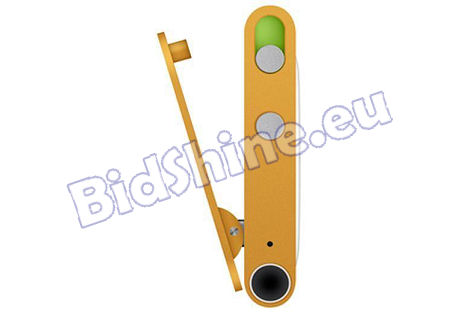 BID details
| | |
| --- | --- |
| Retail price: | £ 59.00 |
| Current Auction price: | £ 9.72 |
| Current Winner: | abc123 |
| Limits: | - |
| Shipping Cost: | £ 10.00 |
| Remaining time: | |
BID details:
1 BID costs 1 credit, adds £ 0.01 to the price, and 15 seconds to the remaining time.


Create Robot
Max. Price:
£
Max. BID No.:
The Robot needs 2 values: The max. price is the price that you would bid till. The max. bid number is the number of the bids can be used.
The last 10 BID
Product description
• Memory capacity : 2 GB
• Screen : No
• Radio tuner : No
• Video playback : No
• Weight (g) : 12.5


Apple has combined all of its knack and ingenuity to bring you the new iPod shuffle, available in a selection of trendy and vibrant colours.

With its sleek and polished aluminum body, the new iPod shuffle is the latest fashion accessory. Solid and durable, it's the ideal companion for passing the time spent commuting or for getting you pumped up during your workout. An added bonus is that it easily clips onto bags and jackets without ever missing a beat!

With its 2 GB of storage, the iPod shuffle can stock hundreds of songs. The new clickable control pad is larger and easier to handle than on previous models and gives you optimal control of music and audio functions. With up to 15 hours of battery life, Apple's iPod shuffle is perfect for listening to non-stop music, podcasts, or uploaded audiobooks. In addition, activate Genius to find and mix songs that sound great together!

Equipped with a shuffle button, the iPod shuffle suits every mood and style by randomly selecting songs from its internal music library. Click the same button again to access a playlist or to turn the iPod shuffle off in a flash. Apple has gone one step further and created the new VoiceOver button, available in 25 languages. With a simple click, it displays the song's artist and title, gives you a choice of playlists, or tells you that the battery needs charging.

Stylish, handy and versatile, the iPod shuffle has got it all and is without a doubt at the top of this year's list of "must-haves."
You also can choose this instead of the product:
12 Credit
TOP