Digital photo frames

» SIGMATEK DN-806 8" Multimedia/Digital Photo Frame Back
Product Photos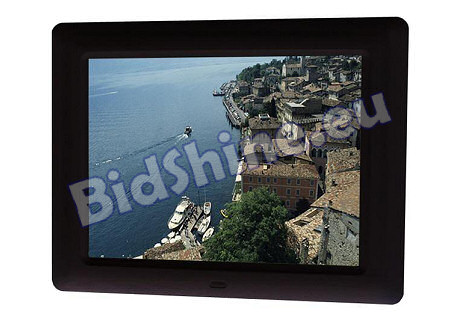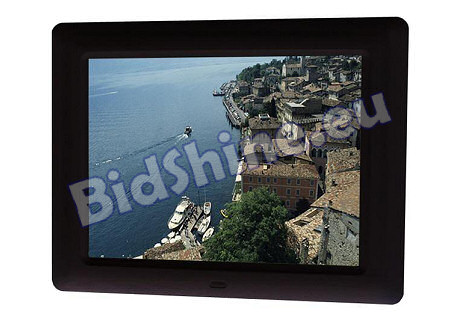 BID details
| | |
| --- | --- |
| Retail price: | £ 59.00 |
| Current Auction price: | £ 8.95 |
| Current Winner: | JoeW |
| Limits: | - |
| Shipping Cost: | £ 15.00 |
| Remaining time: | |
BID details:
1 BID costs 1 credit, adds £ 0.01 to the price, and 15 seconds to the remaining time.


Create Robot
Max. Price:
£
Max. BID No.:
The Robot needs 2 values: The max. price is the price that you would bid till. The max. bid number is the number of the bids can be used.
The last 10 BID
Product description
You can enjoy single snaps or entire photo albums on the 8-inch DN-806 digital photo frame from Sigmatek.

With a resolution of 800 x 600 pixels for first-rate picture quality, this photo frame can also play video and music files and is compatible with a wide range of memory cards. It even has a handy USB port for access to content stored on flash drives or hard drives.

You'll enjoy all your photos even more when set to musical slideshows with transition effects.

You can even save power by setting the Sigmatek DN-806 to come on only when you need it.
• Screen: 8" LCD screen
• Resolution: 800 x 600
• Compatible memory cards: MS, MS Pro, MMC, SD
• Interface: USB 2.0
• Digital formats: JPEG, MPEG4, XviD, Music
• Other functions: Slideshow with background music, Programmable time of use, Multilingual menu, Calendar/alarm/clock, Transition effects
• Accessories included: Remote control and power supply
• Power supply: Remote control and mains adapter
You also can choose this instead of the product:
10 Credit
TOP